TV Distribution Systems / Integrated Reception Systems (IRS)
Commercial TV distribution systems –also known as Integrated Reception Systems or IRS for short – are the kind of TV systems you'd find in hotels, shops, blocks of flats or even skyscrapers like The Shard!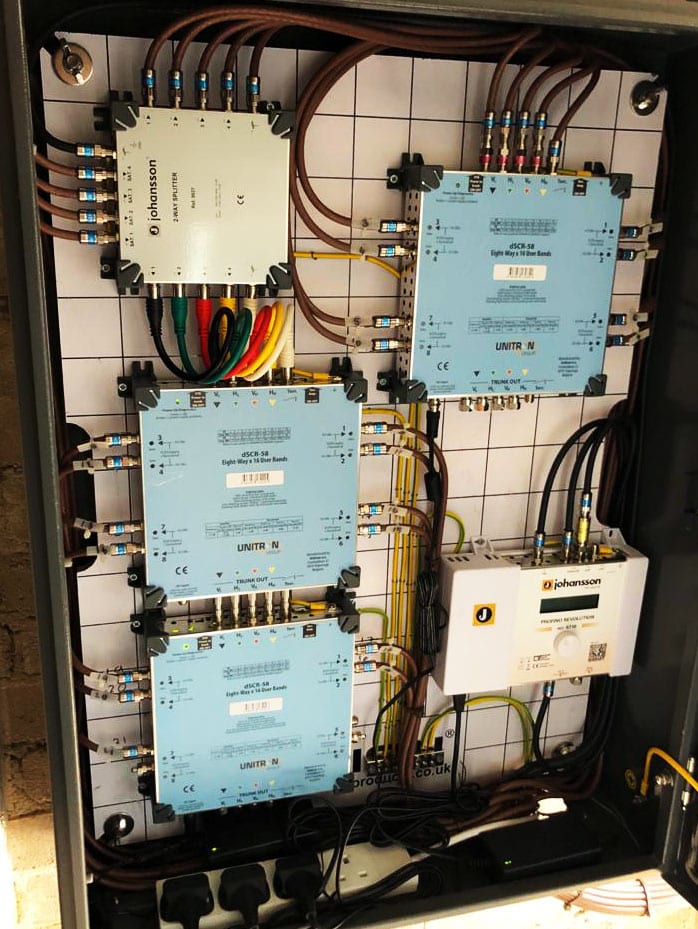 At the Digital Wise Guys we offer a comprehensive and affordable solution for your business or multiple dwelling property and we'll work with you to plan the right solution for your needs. If you own or manage any of the following then we can help:
Blocks of flats
Offices or retail locations
Bars or restaurants
Hotels or bed & breakfasts
Schools or universities
Need to upgrade an existing distribution system?
We can do that. We offer an upgrade service which includes various options we're always happy to give you a free quote. Quite often, only simple changes are required to convert an existing TV system to enable digital reception. 
Okay, I'd like to get a quote
Brilliant! The next step is to book your free, no-obligation, site survey so that we can go through all your requirements and the options available to you. We'll leave you with a detailed written quote and once you're ready to proceed we can arrange your install date and time slot.