We offer a range of TV aerial and satellite installation services. Including Sky dishes, Freeview, Freesat, DAB radio and specialist at-height installs in Broxbourne.
At the Digital Wise Guys, we take extreme pride in our workmanship. Consequently, all installations are carried out by a very experienced installer. And to give you extra peace of mind, we back up all our work and labour with our 5-year guarantee.
If you don't have existing TV service through a receiver or built into your TV then we can help. We can set-up everything you need to start watching your favourite shows. And in as many rooms as you like. Plus, we'll even supply you with batteries for your new remote control!
Aerial or satellite-based TV services

We can install a full Freeview system including a high-gain digital TV aerial, an HD set-top box, remote control and any fixings and cables as required.

We can install a full Freesat system including a minidish, an HD set-top box, remote control and any fixings and cables as required.

We are fully experienced at installing Sky systems and we offer various options including multi-room installations and discreet or hidden satellite dishes.
TV Aerials
We carry a range of high-quality, CAI (Confederation of Aerial Industries) compliant, TV aerials. Our goal is always to provide the best reception for your viewing needs.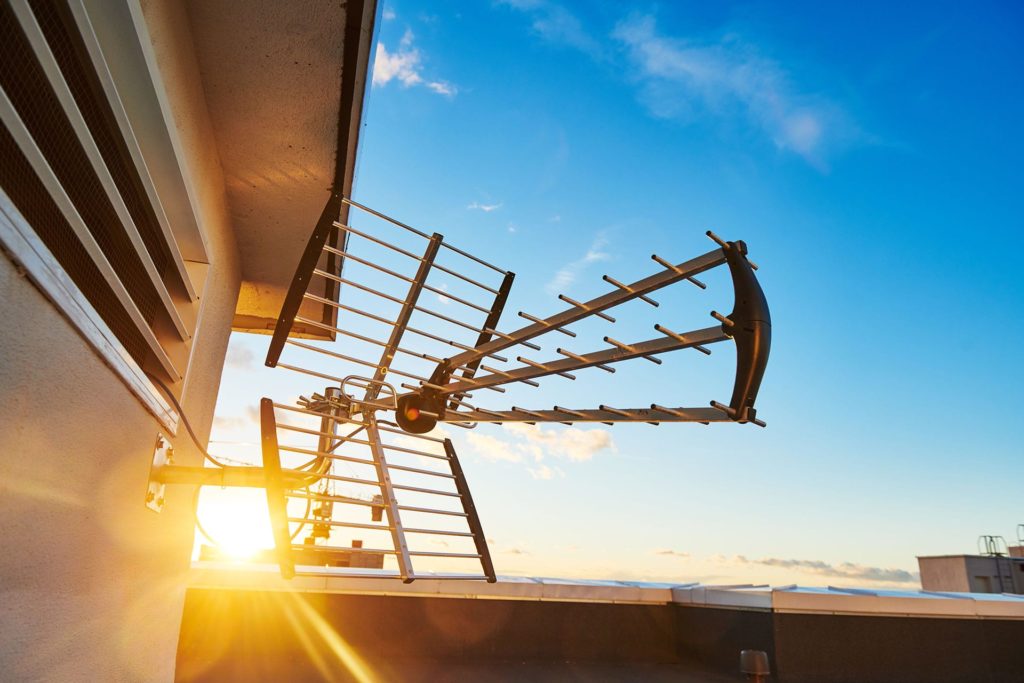 A digital TV aerial can be used separately or together with a Freeview receiver to provide a greater TV channel line-up. And increase your choice of programmes to watch. All completely free of monthly subscriptions!
FM & Digital Radio Aerials
If you're looking to achieve perfect and reliable reception in your area then we've got you covered.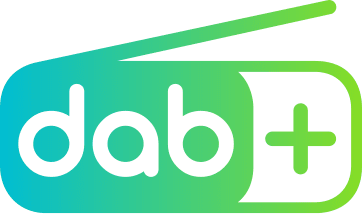 We supply and install an extensive range of FM and digital DAB radio aerials and we can usually give you a recommendation and quote to install these without needing a site survey.
Additional TV & Radio Points
A large part of our workload consists of installing additional outlets for customers who would like TV or radio in multiple rooms. Actually, we can feed as many TV's as you like, all from just a single aerial. We can also set up your TV receiver or DVD player to play in another room such as a bedroom, study or kitchen etc.
At-height Installations
We can also reach heights other installers won't (literally) – even if Sky say they cannot install your dish, we can! We're specialists in at-height installations on large or tall properties or where a discreet dish installation is required.
Maintenance, Servicing & Repair
If you're unlucky enough to have poor television reception then fear not, we can help. Bad reception can due to several issues such as obstructions, water ingress or corrosion of the aerial. Therefore you'll need to have your set-up tested and we've got the specialist equipment to find out exactly what's wrong.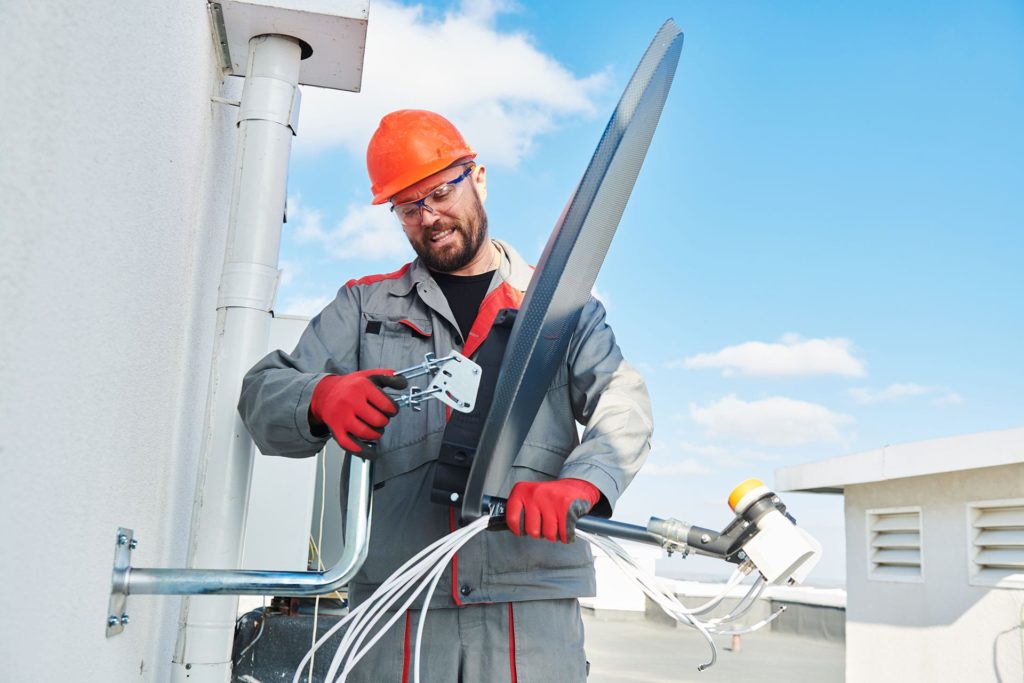 We also repair satellite TV systems so if you're experiencing any loss of signal or bad picture quality then we can help you get it back to full working order. We offer a number of answers to these types of problems and we always come up with the best solution. Together we'll get to the bottom of the problem!
If you're interested in talking to us about our TV Aerial and satellite installation services please get in touch with us today.
Ready to get started?
Excellent! The next step is to book your free, no-obligation, site survey so that we can go through all your requirements and decide on the best spot for your shiny new aerial or satellite dish.
Note – Guarantee not insurance backed.